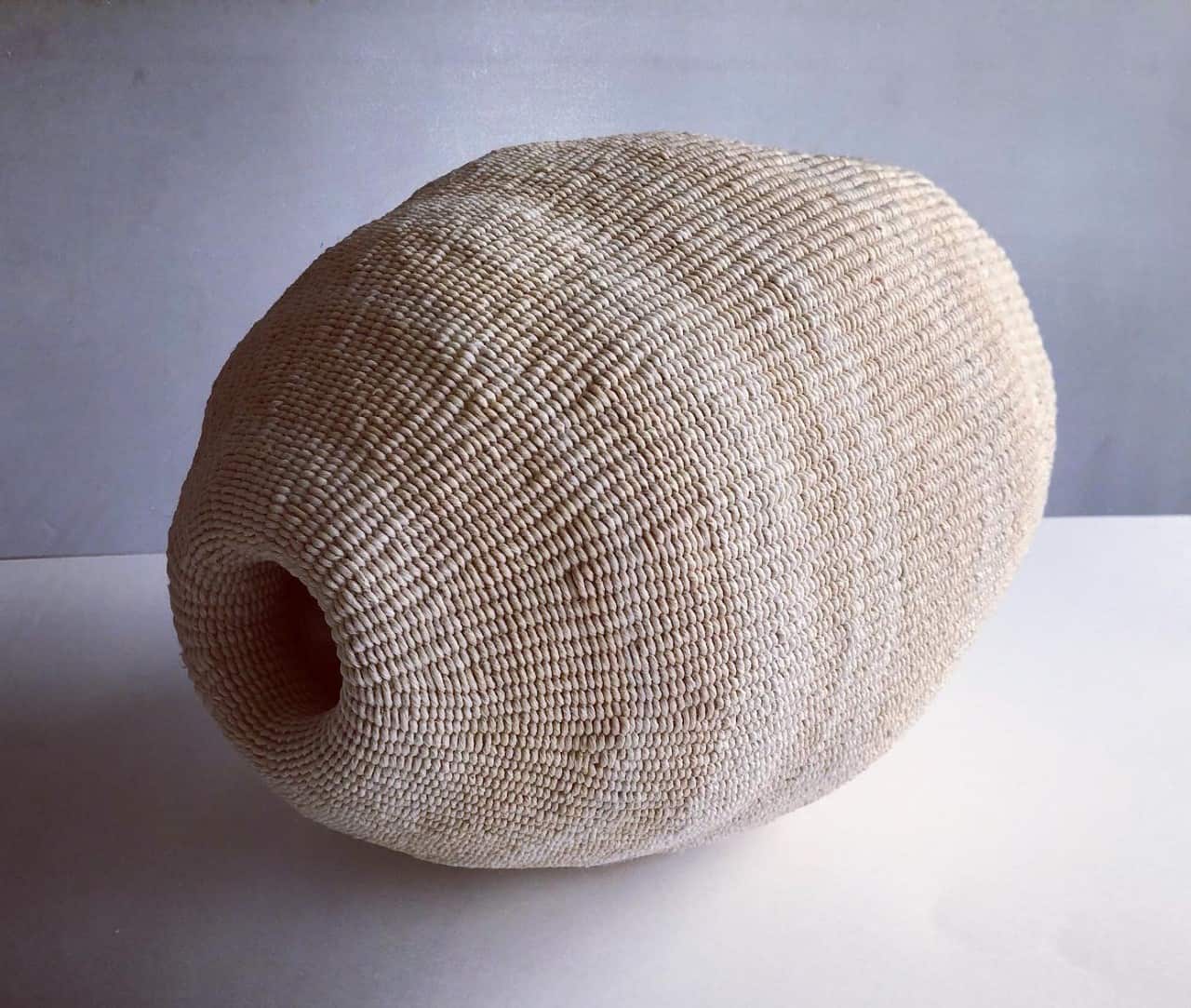 Ann Coddington
Ann Coddington is a Professor at Eastern Illinois University Art Department teaching in Foundations and serving as the Graduate Coordinator. She received her MFA from the University of Illinois Sculpture Department in 1993, and her BFA from the Colorado State University Fibers Department in1986.
Ann utilizes a variety of fiber techniques including twining and netting in her sculptural forms. She has exhibited her work at venues including: Craft Alliance Gallery in St. Louis, the Society for Contemporary Craft in Pittsburgh, the Beverly Arts Center in Chicago, and the Weston Art Gallery in Cincinnati. Over the past several years, Ann has taught workshops at the University of Northern Texas, Penland School of Crafts, the National Basketry Organization conference, the San Diego Basketry Guild, Arrowmont School of Arts and Crafts and at the Los Angeles Basketry Guild. Coddington received an individual artist project grant from the Illinois Arts Council in 2012. She also received an individual grant in 2000, and a finalist grant in 2004 and 2008.
"My artwork borrows fiber techniques from the traditional craft of basketry to create a sculptural expression of my beliefs and experiences and how they are sensed by the body. I am intrigued by the differences between feeling and knowing, body and mind. Ineffable memories held by the body are more potent, penetrating, and enduring than those in the mind. My forms are actuated by this somatic memory in conjunction with an investigation of the dichotomies: eternal and ephemeral, strength and fragility, masculine and feminine, free and captive, old and young, living and dead.
As the world becomes increasingly technological, my work moves in the opposite direction to the point where now I tie two pieces of string together, bend some sticks, form plaster in my hands, and mold clay. Reducing art-making down to the most elemental means of expression, the simplest creative task challenges and satisfies me. Much of my current artwork pushes back against the world of increasingly complex technologies that, paradoxically, in an effort to connect us, instead separates and isolates us, removing us from authentic experience. The slow building of one stitch upon another exists within an ancient time frame, virtually un-experienced in the contemporary, digital society.
My art is my voice, more than my words and in my work, feeling overshadows knowing."
– Ann B. Coddington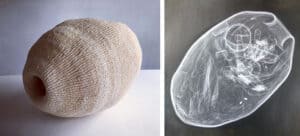 http://ux1.eiu.edu/~abcoddington/portfolio/
abcoddington@eiu.edu (217)418-1654